I just gotta say…
Slow down summer! I'm doing my best to seize the season with adventures. Camping. Beach days. Frisbee Golf. But the reality is my favorite place to soak up the sun is home. I wouldn't mind sitting in a hammock and watching the garden grow for three months.
Lazy August afternoons are perfect for deep thinking and practicing gratitude. And for a few hot days, you can grab 2 gratitude cards for $10. Yep! And that price still includes shipping to you and the pre-stamped envelopes for mailing your cards.
Use the code SUMMERSALE at checkout. Supplies are limited and email subscribers got exclusive access to a pre-sale.
---
Let's Play Kindness Tag!
Every month you're invited to play a gratitude game. First, you fill yourself up by catching gratitude. Then, you release those good vibes into the universe and tag someone with kindness.

CATCH GRATITUDE

Forest Bathing
Fill up on gratitude by connecting with nature. Too obvious? Well up your game by choosing your own Sit Spot or Forest Bathing space. It can be pristine and wild or a park bench in the heart of the city. The Sit Spot should feel safe and be less than a five-minute walk from your front door. Spend 10 minutes there just being mindful of your surroundings and connecting with your senses. Be curious! What do you see, smell, and feel? Come back daily or weekly to notice new details, patterns, and changes.
RELEASE KINDNESS
Friends and Flowers Tour
Sunflowers. Dahlias. Roses. Gladiolas. Mother Nature is showing off in August! Invite a friend to your favorite flower field or public garden to do some nature appreciation together. Take pictures of each other peeking behind the blooms. And make sure to take at least one photo together to send in a gratitude card later.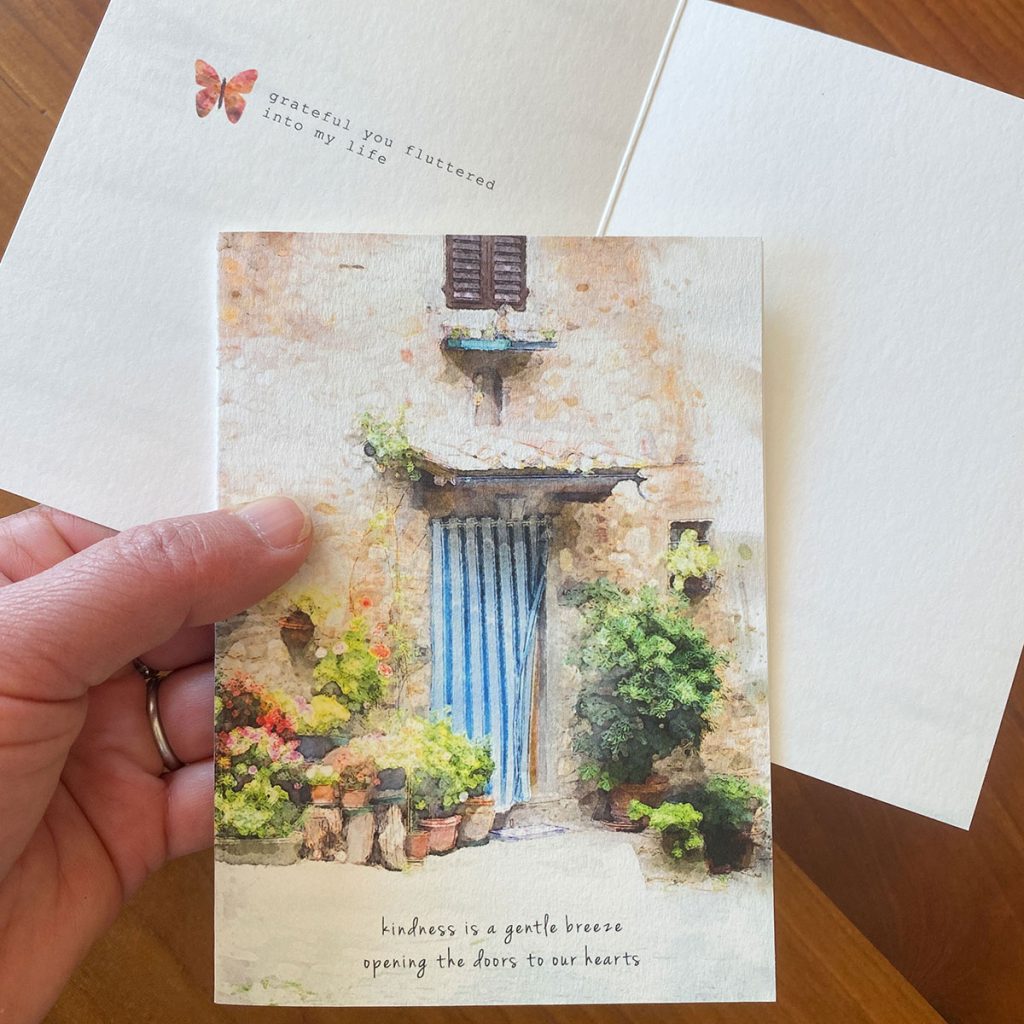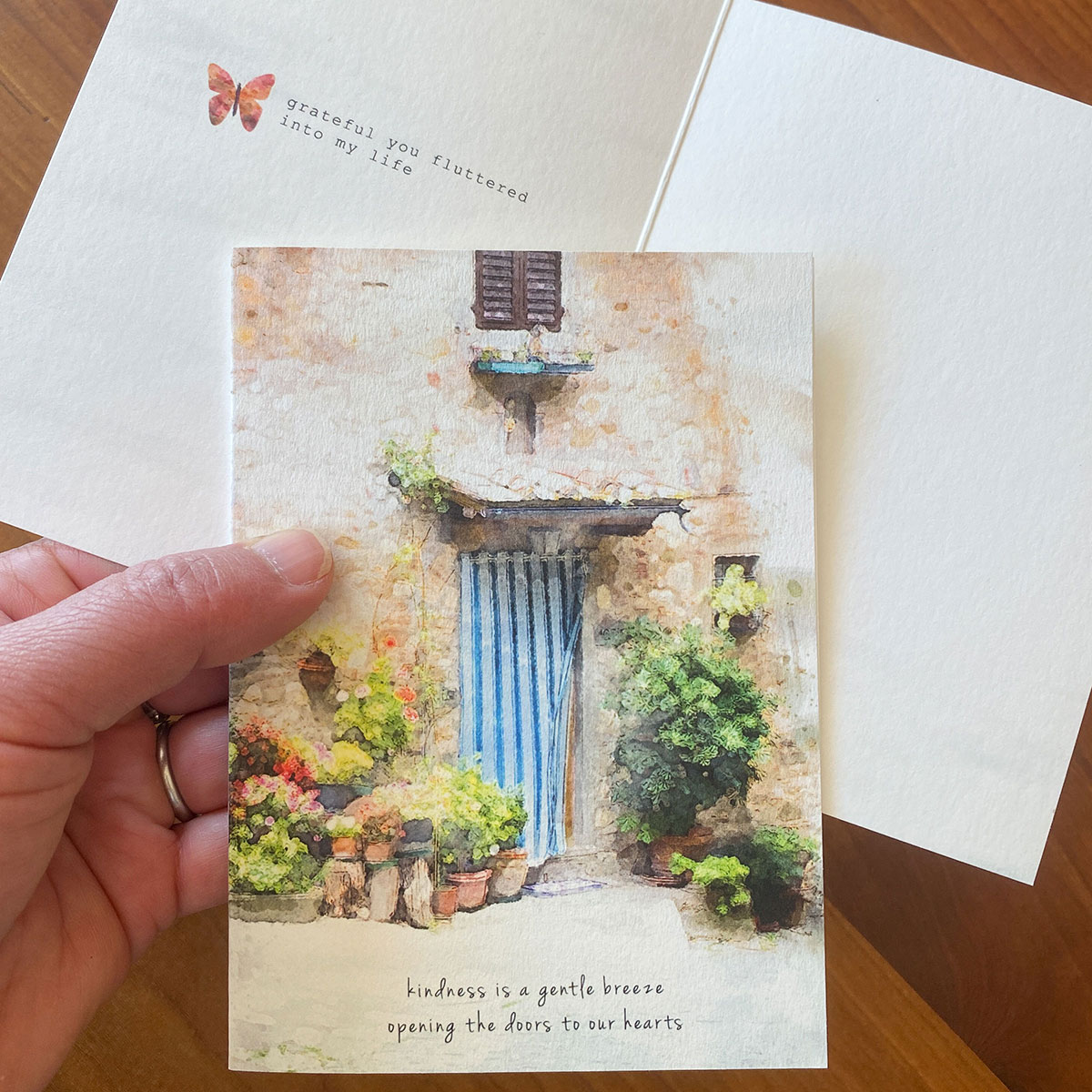 I hope you find the rest of summer to be just the right mix of rest and adventure! Below is a pic of me in my camping glory – forest bathing and building a cairn. Be sure to connect and email or tag @kindnessroots when you try a Kindness Tag idea.
Enjoy the day!
Angie
yourfriends@kindnessroots.com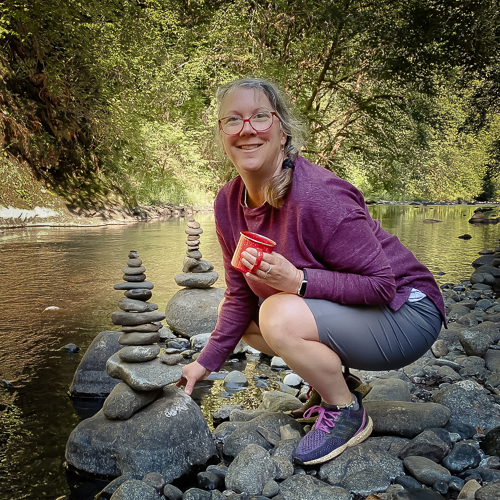 P.S. If you are loving your cards or art prints, please consider telling us about it! 5 star reviews on Facebook and Google go a long way in helping small businesses succeed. You can also email yourfriends@kindnessroots.com and your comments could be featured on our website.