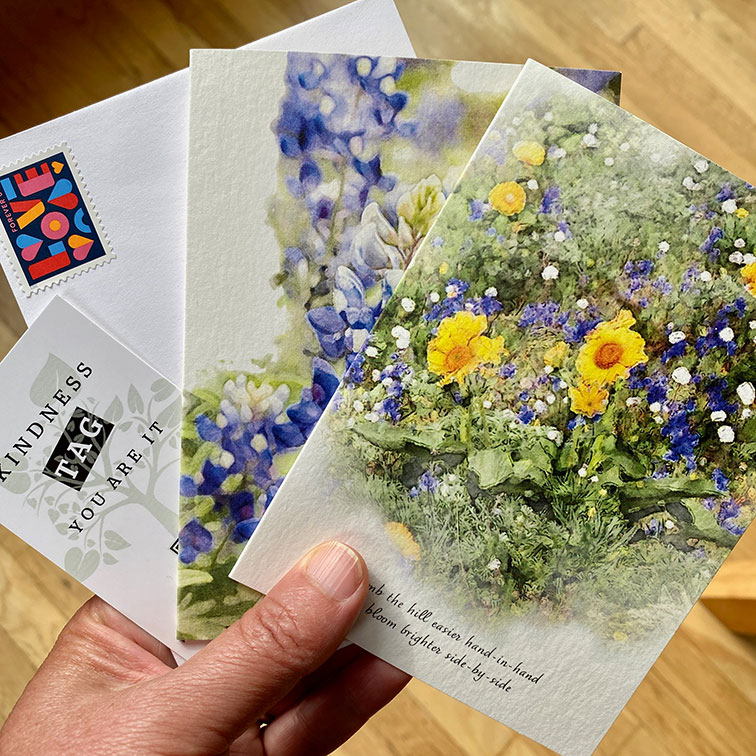 Grow with us
Come take a yearlong gratitude journey with Kindness Roots. All good habits need a spark to get going and support to keep growing. We'll deliver a beautiful card right to your mailbox every month. A card that beckons you to connect with your deepest joy.
Imagine opening your mailbox every month to a card that inspires you to gain a new perspective.  An uplifting message. Soul-stirring art. A card that invites you to take action. To focus on someone special. To spread kindness.
Root to rise
Taking the time to write a new card each month will naturally fill you up with gratitude. Sharing your finished "heart work" keeps the good vibes flowing. And this world could use more good vibes! 
Root in kindness to rise in gratitude. It sounds good. But it takes practice. By joining the Kindness Roots Gratitude Club you are taking a step toward a nurturing and life-changing habit.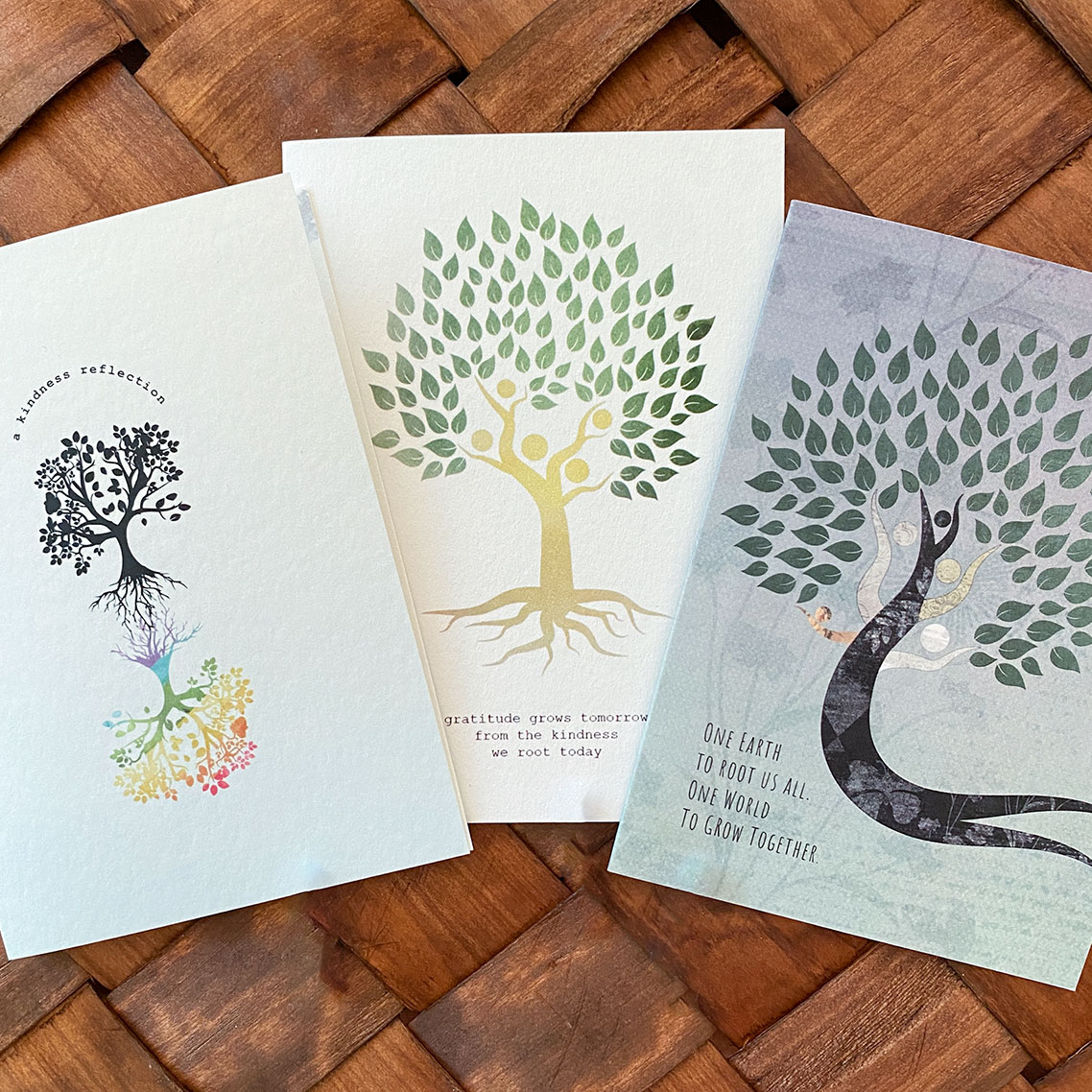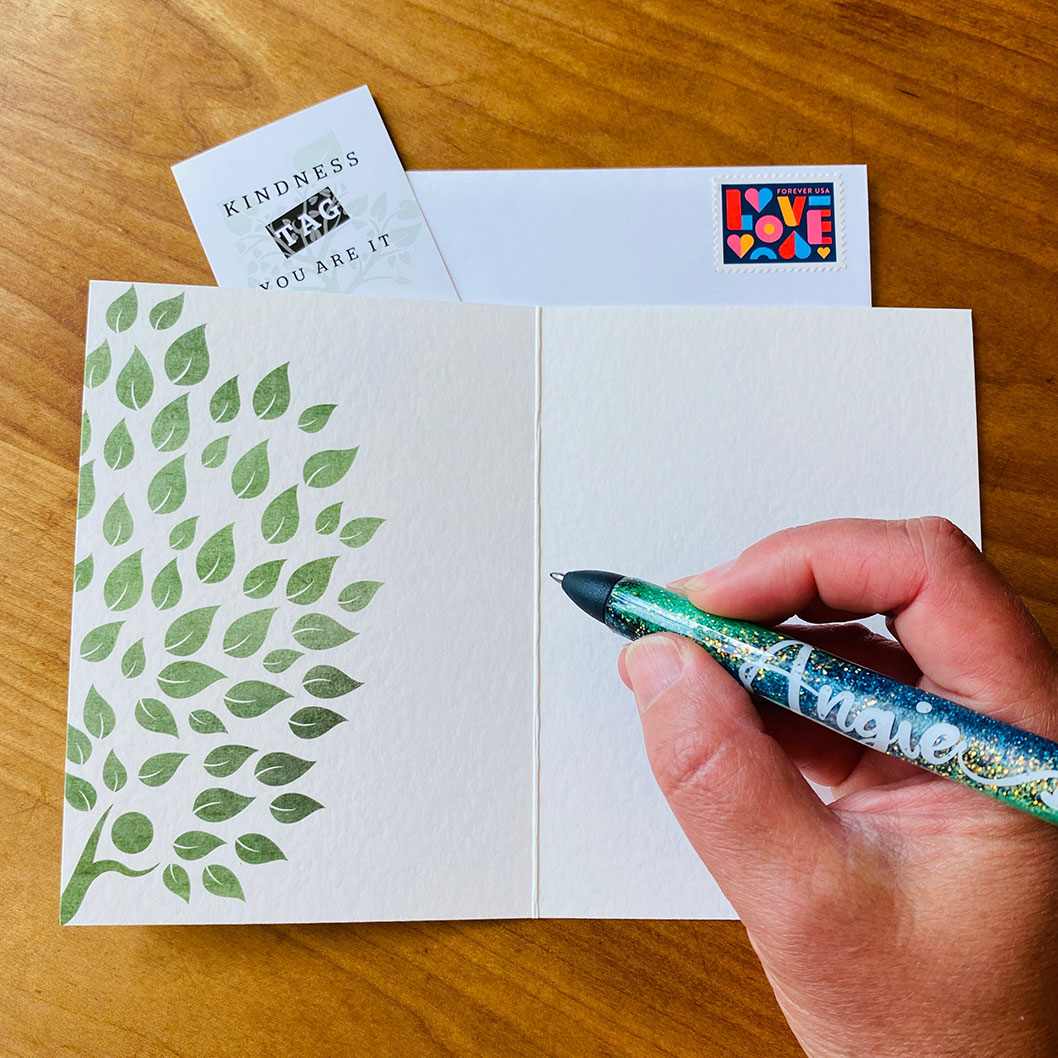 Why? It feels good
What do our members say? Pamela V. writes, "I got your card in the mail today from my subscription to Kindness Roots. I love it. The inside is really sweet. It's such an affirming thing to get that card and think of who I'll send it to."
Kindness Roots cards feel good in the heart and the hand. They are press print on softly-textured and sustainable bamboo paper. We even include a stamped envelope with every card. Your kind words will never be stuck waiting for postage.
Who's behind Kindness Roots? 
Hi, I'm Angie Windheim and the founder and artist behind Kindness Roots. I live in the Pacific Northwest. I swoon over  flowers, cute veggie gardens, and dark chocolate. My best ideas come on long walks. And during the longest year ever, I went on a lot of walks.
A few things became very clear during the pandemic. First, kindness is the root of everything good. And kindness is contagious. Second, gratitude is noteworthy. It deserves to be handwritten, heartfelt, and shared. When we take the time to gift our gratitude to someone, we also nurture and spread the seeds of kindness.  
Kindness Roots is my pandemic passion project. These simple card subscriptions are a monthly reminder to continue our gratitude and kindness journey. Designing the cards inspires my creative soul. I hope each monthly delivery feels like a beautiful, deep, restorative breath.